meet the founder
Abi Olukeye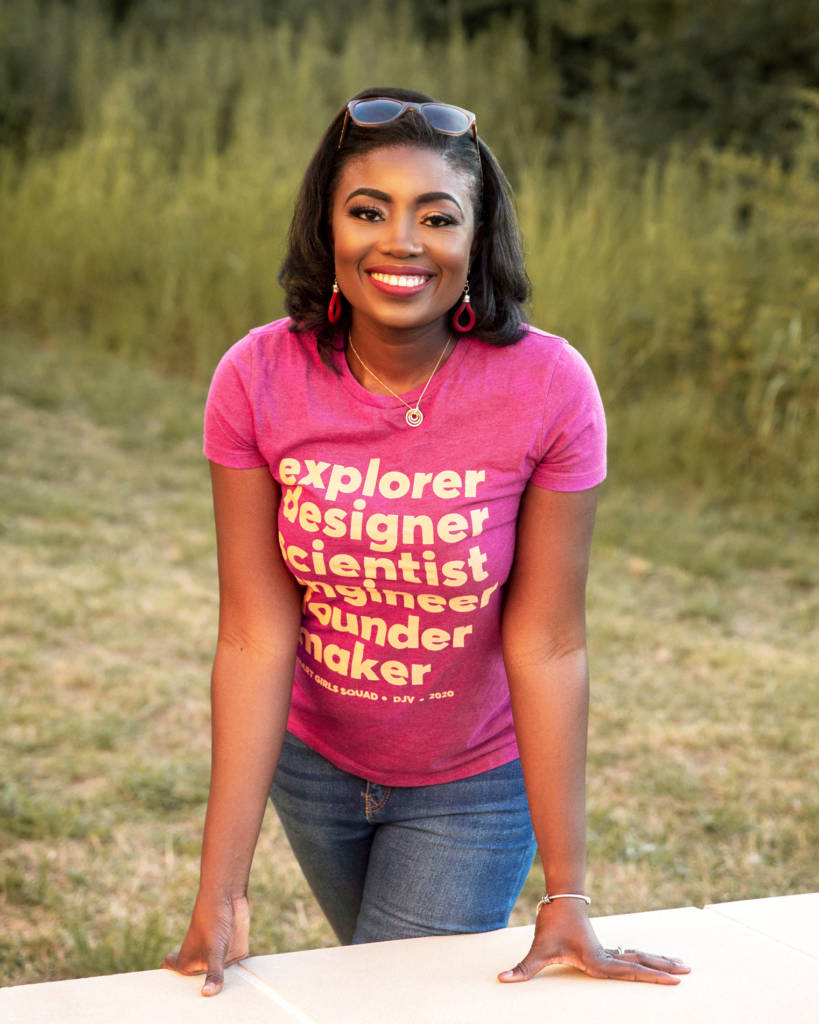 Abi Olukeye is the founder and CEO of Smart Girls HQ, A learning platform to facilitate STEM career education with a focus on female learners and non-traditional learning spaces. Core offerings include parent education for STEM informal learning at RaisingSmartGirls.com and Dear Smart Girl kits, a project-based career-focused STEM curriculum for girls. Her vision is to create an ecosystem of products that when used together are a powerful catalyst for sustaining long-term engagement in STEM for young girls. Her work has been supported by the National Science Foundation and the Department of Education through Small Business Innovation Research(SBIR) Awards, the NC Idea Foundation, and the Vela Education Fund. 
Previously, she led Internet of Things (IOT) strategy development and digital transformation projects at Ingersoll Rand. She has over fifteen years of professional and leadership experience spanning new product development, technology commercialization, process improvement, and strategy. 

Abi is a member of the Computer Science K12 Standards Committee for North Carolina and serves on the board of CSEdResearch.org. She holds a bachelor's degree in Computer Science from Virginia Tech and MBA from Indiana University. She and her husband live in Charlotte, NC, and have two young daughters who greatly inspire her work.
The overwhelming spirit of growing up in Lagos, Nigeria instilled Abi Olukeye with a purpose and grit fueled by a culture that values education. Just 14 years old when her family came to America, she already identified with STEM topics, thinking she'd become a pediatrician. But it was the prolific nature of computers in her school that created a new path. Her curiosity exploded as she sat in the computer labs at her high school, inspiring her to take extra community college courses on her own to learn her first program, Visual Basic. 
Fascinated, she visited her guidance counselor, to inquire about careers in Computer Science.  Instead, the counselor provided her with a research paper about how toys, games, and ultimately computers were a boys' world where girls didn't have the natural affinities and instincts to thrive.  And there began her thesis about girls and their place in the world. They did – indeed – belong in STEM.  For her senior project in high school, Abi proved her counselor wrong. She worked for six weeks with middle school girls, designing diaries in Visual Basic, and indeed, the girls were not only great at it, but they loved doing computer programming. It was here that the seed of Smart Girls HQ was born. 
 It was on to Virginia Tech, where the infamous research paper from her counselor proved helpful. Surrounded by young men, she was undeterred. After interning in manufacturing, Abi spent 12 years working in product design and management at Ingersoll Rand, honing the skills that would help her launch her brand in 2018.
Smart Girls HQ escalates both the internal and external factors that support girls in their journey to know more about STEM careers. Abi takes elements of how she grew up – feeling that a village of people supported her – and guides girls and their caregivers through a personalized journey of playful exploration to curiosity to literacy.  As she translates the career landscape through curated resources personalized for each girl, countering the narrative that "girls can't do science" by helping girls grasp their own skills. Building this self-efficacy is borne from research with real girls and in partnership