our offerings
Career Literacy For the Next Generation
Discovery-fueled STEM career exploration with engaging
curiosity-to-career pathways for girls 8 - 12.
Dear Smart Girl STEM Kits
Dear Smart Girl STEM Kit - Electrical Engineer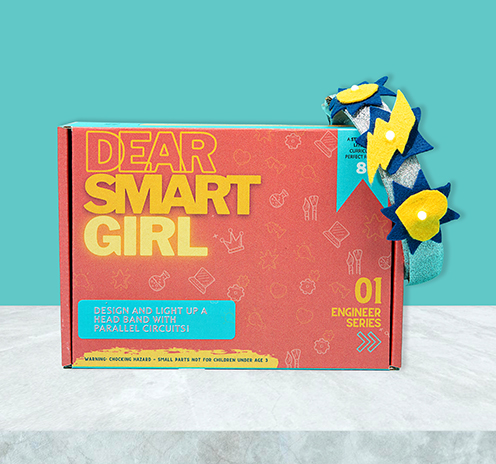 Your smart girl's creativity will be ignited as she explores the core concepts of electricity and conductivity in this kit. She will learn about parallel circuits and build one to light up a headband of her design.
Our flagship Electrical Engineering Kit is also available in Spanish! 
Querida Chica Inteligente STEM Kit- Ingenieria Eléctrica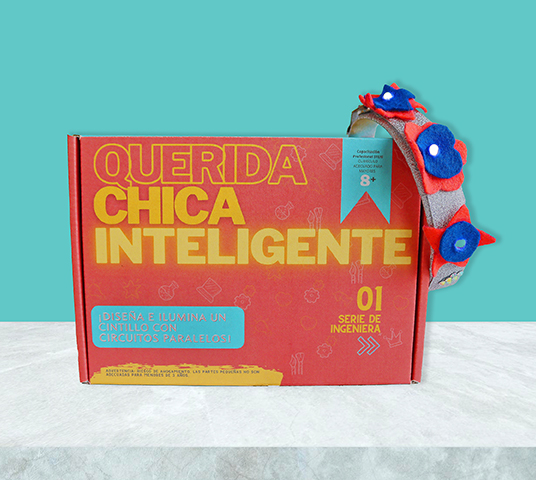 Dear Smart Girl STEM Kit - Cosmetic Engineer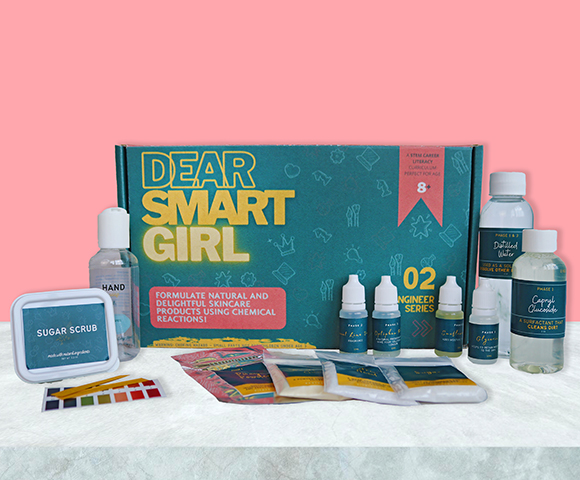 Your smart girl will love being a formulator as she learns how to use chemical science to create natural and delightful skin-care products. This is not a simple heat-and-pour activity. Learners will evaluate pH levels to understand when chemicals are safe for the skin as they work through the three phases of the formulation.
recognition
Press & Awards
We are so thankful for the support, recognition and investment of these amazing organizations. 
in the lab
See What We're Working On
testimonials
Praise for Smart Girls HQ